Get Spare Parts Of Your iPhone At Best Prices.
Stock Is Ready With Original And OEM LCD, Can Ship WorldWide
===========================================
All types of IC are Also in stock.
Power IC, Touch IC, Charging IC, WIFI IC, Sound IC, Front Camera, Back Camera, Earpiece Speaker, Earphone and vol flex, WIFI Flex, Home Button, Power Button, Vol and power flex, Sim tray and many more..
If you need any other spare part at bulk can contact us we will arrange that for you.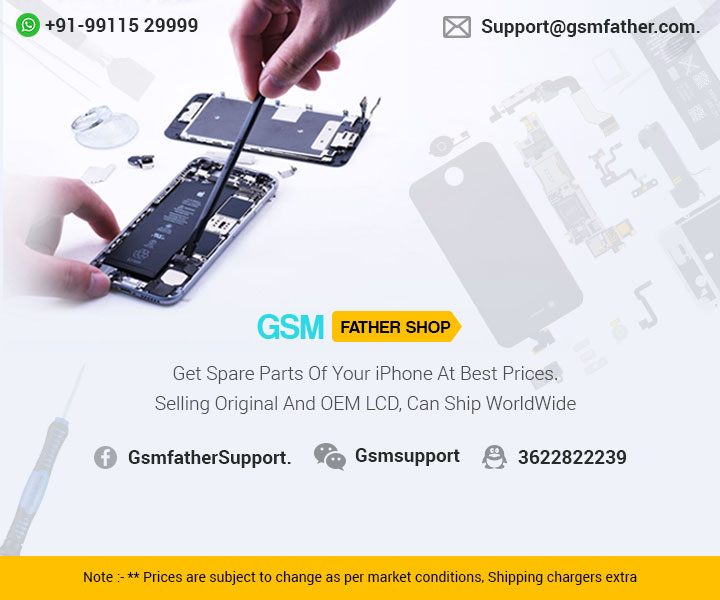 Contact Details.
Email Id :
[email protected]
.
Whatsapp : +919911529999.
WeChat : Gsmsupport.
Facebook Page : GsmfatherSupport.
QQ : 3622822239.
Note :- **Prices are subject to change as per market conditions please ask for price list before ordering, Shipping chargers extra.