Last Day for 20% Discount Offer WebX One Script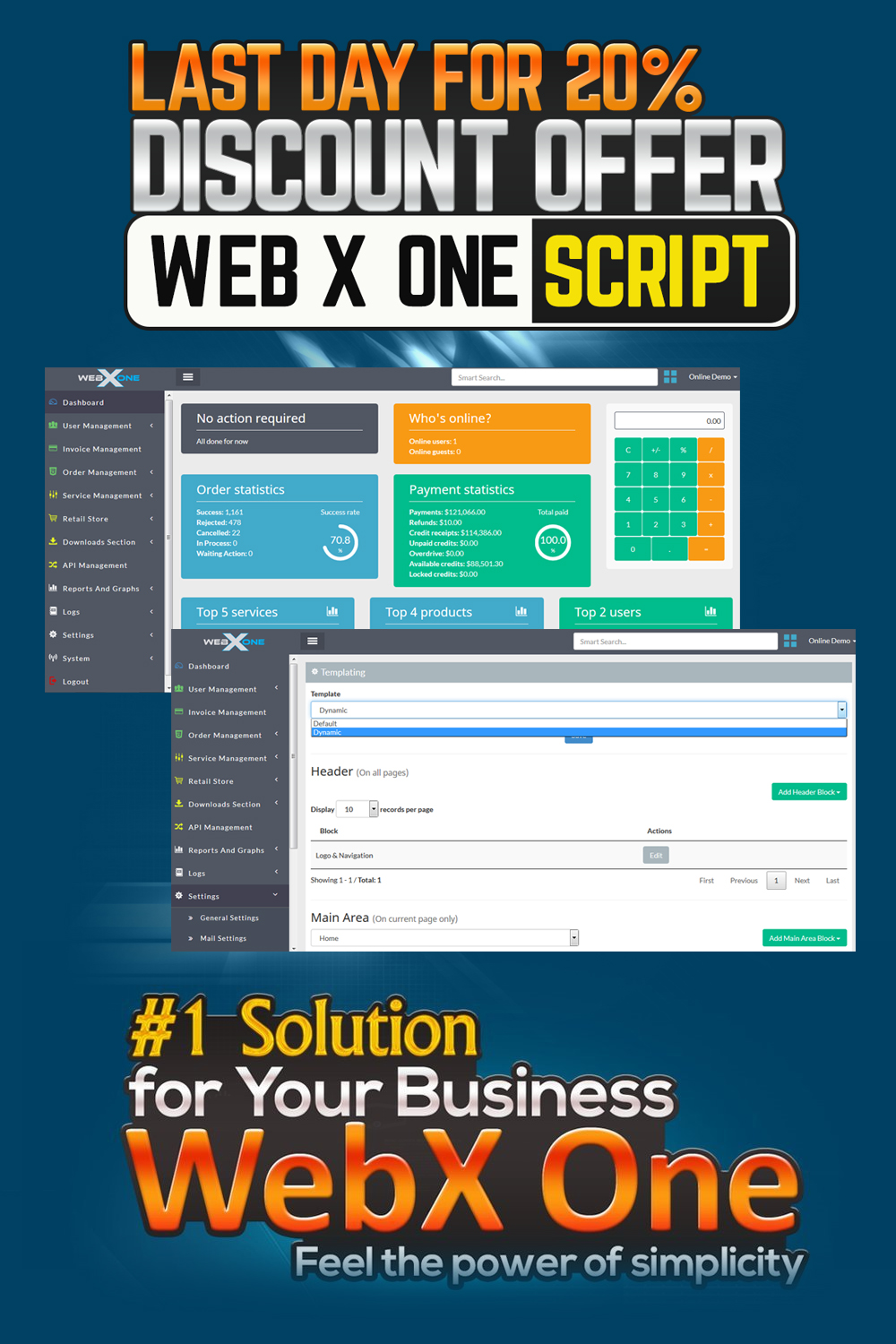 Price for Today 400$
Our main policy
No hidden fees, no copyrights of WebX, free updates, lifetime support.
We are the first in the world providing lifetime 24/7 support directly from developers, instead of call center operators and autoresponders.
P. S. If you have an old fusion and the issue to try WebX One is your old database and the big data of your hard work, our developers will migrate your entire database for you.
It does not matter the reason, if you are not satisfied in the last 7 days, we will refund your payment fully!
Why choose WebX One?
Simple and easy installation for any level user.
It is fast, it is stable, it is secure.
It is always up-to-date with latest technologies.
Updates with new features and improvements almost every second day.
Fully optimized for PHP 7.1.
API features
API supported with any worldwide fusion (UnlockBase, DHRU, Gsm Genie, Naksh Etc.)
API supported custom field with any worldwide fusion.
Realtime API price synchronization with notification to users.
Realtime API auto stop if remote price went up with notification to admin.
Template features
Fully editable dynamic template.
Fully editable multilingual interface.
Payment method integration
PayPal, Skrill, DotPay, PayU Money, Instamojo.
More coming soon...
Our official shop
https://www.webx.one
Feel free to try our WebX One online demo
For user interface:
https://demo.webx.one
For admin interface:
https://demo.webx.one/admin
Username:
[email protected]
Password: demo