DTC GT5S TMPA DONE in other ways
unit : DTC GT5s
problem1 : google account also known as TMPA (too many pattern attempt)
problem2 : read info (internal data analysis fail) RISKY to format
chipset : spd sc6820
usb status : usb debug enable
action taken
root and wipe all done by powerfull box the volcano box
tools
volcano box
usb cable (5310 cable)
1st attemp tool
jig 07a
volcano cable power supply
Procedure 1st attemp
1. connect volcano box
2. open GUI
3. connect unit using jig 07a
4. on detect select spd/anyka
5. click detect press down button until detect
6. set pinout
7 on spd tab select built in boot 14 (6820/8810)
8. reset pin out
9. check read info then run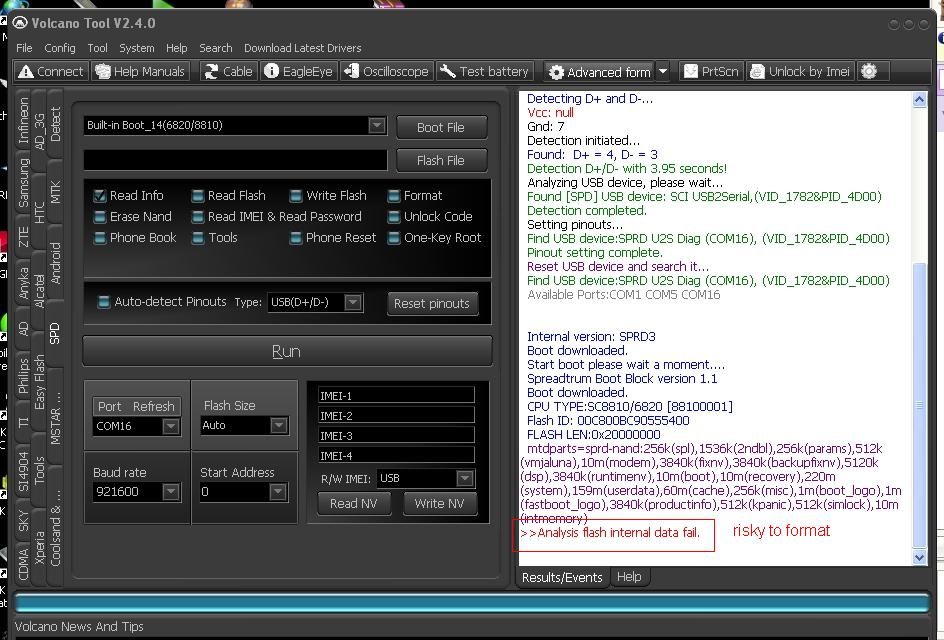 in this case volcano read "analysis flash internal data fail" in my experiece it is risky to format, some pass....some fail!
Proceed to procedure on 2nd attempt
1&2 GUI already open
3. power on unit
4. connect unit using usb
5. install driver if needed (browse on volcano folder)
6. open android tab
7. select adb mode
8. select ADB ROOT then run
9. select wipe_all then run
DONE!
for volcano user reference onyl!