6-digit passcode
Building on existing encryption and personal data protection protocols like Activation Lock, two-factor authentication and iCloud encryption, iOS 9 is taking things a step further with six-digit passcode support.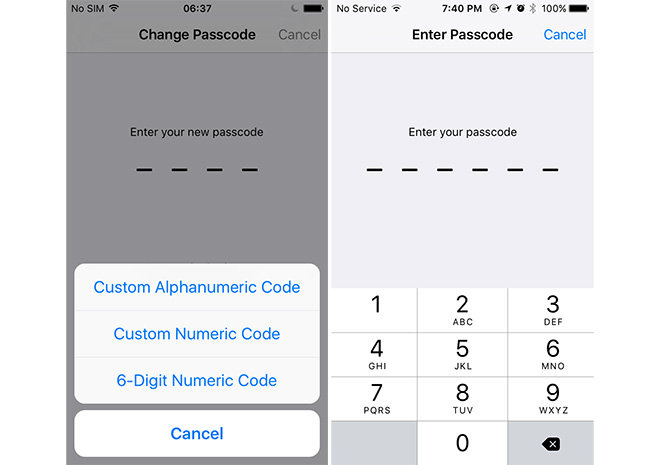 Since the inception of iPhone, users have been able to lock their device with a four-digit PIN code or alphanumeric password. More recent advances like Touch ID and onboard secure enclave technology offered even better protection, but brute force attacks are still an outside threat.
Six-digit passcodes can still be thwarted, but adding those two extra digits make cracking the code exponentially more difficult.
-----------------------------
Remember me in your prayers.